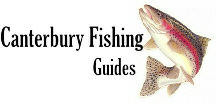 Phone: 021 529 022 or 03 3428950
Email: canterburyfishingguides@xtra.co.nz
Location: Christchurch, New Zealand
canterbury fishing charters christchurch 55 woodbury st fishing trips kayak trips canterbury akaroa sumner new brighton canterbury fishing charters charter canterbury canterbury fish fishing canterbury fishing charters christchurch 55 woodbury st fishing trips kayak trips canterbury akaroa sumner new brighton canterbury fishing charters charter canterbury canterbury fish fishing canterbury fishing charters christchurch 55 woodbury st fishing trips kayak trips canterbury akaroa sumner new brighton canterbury fishing charters charter canterbury canterbury fish fishing canterbury fishing charters christchurch 55 woodbury st fishing trips kayak trips canterbury akaroa sumner new brighton canterbury fishing charters charter canterbury canterbury fish fishing canterbury fishing charters christchurch 55 woodbury st fishing trips kayak trips canterbury fishing charters christchurch 55 woodbury st fishing trips kayak trips canterbury akaroa sumner new brighton canterbury fishing charters charter canterbury canterbury fish fishing canterbury fishing charters christchurch 55 woodbury st fishing trips kayak trips canterbury

SERVICES CATERED FOR
At Canterbury Fishing trips we pride ourselves on being able to cater specifically for your needs with custom built fishing trips generally consisting of a full day.
In the winter months we tend to concentrate on net floundering with kayaks and add meals by prior arrangement we use the kayaks again and go fishing for cod and other species of fish and if the weather not to cold paua and mussels.If the kayaks are not for u we can use a boat. The choice is yours but the only thing we dont cater for is deep sea fishing.
Another trip at this time of year is whitebaiting. You can try your hand at set netting or pole nets. If the kahawai or herrings are chasing the whitebait we can go spinner fishing in the boat. Also a bbq meal is provided.
Another option is a day out using either the 4 wheel drive, kayak, boat or quad bike to get to one of our favourite spots to try your hand at catching sea-run trout, kahawia or whitebait. As the weather wams the salmon will be here and we can do some fly spinner or scatching fishing. Followed by bbq. Day or night trips available by request.
High country fishing for salmon and trout also available.